Kube Systems
Guests without charging cables no longer have a problem with Kube Systems' premium universal charging systems for all mobile devices. All Kube Systems products are designed specifically for hotels to eliminate the built-in obsolescence of devices with fixed docking stations, in a small but efficient size.
The Kube Audio Clock is a multi-functioning device that can charge up to six devices simultaneously. Suitable for virtually every smart phone and tablet on the market, it has two auto sensing USB ports and optional Qi wireless charging for Samsung, iPhone 8 and iPhone X devices. As well as working as an intuitive one day only alarm clock, the Kube Audio Clock offers an in-room sound system with Bluetooth music player. You can even pre-set the volume levels and display brightness for optimum guest comfort.
Features of the Kube Audio Clock include:
Premium multi-device charger for up to six devices at once
High quality Bluetooth speaker for audio streaming
Upgradeable hardware with replaceable cables for Apple Lightning, Apple 30-pin, Micro USB
Optional Qi 'drop and charge' wireless charging
Single use alarm resets daily
Simple intuitive controls
Custom adjustment of features available
Security tethering option
Possibility to co-brand with property logo
Available in black or white
Interior Images is proud to be the exclusive distributor of Kube Systems' innovative in-room solutions for Australia and New Zealand.
Kube Systems – Phone Charger. Alarm Clock. Music Player.
Contact us for a full list of products offered or download the pdf.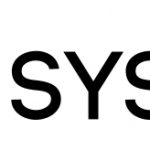 Brand
Kube Systems