Kube Systems
Guests without charging cables no longer have a problem with Kube Systems' premium universal charging systems for all mobile devices. All Kube Systems products are designed specifically for hotels to eliminate the built-in obsolescence of devices with fixed docking stations, in a small but efficient size.
The new Kube Essentials offers an affordable unit that still packs a punch with unmatched charging capabilities, versatility, and engaging design. Kube Essentials charges all mobile electronics, including laptops with an AC power outlet. The option of a Qi Charging Pad accessory allows your guests to 'drop and charge' smartphones.
Kube Essentials ensures investment protection with built-in charging cables that are completely upgradeable to next generation charging formats, including USB Type-C (reversible plug capability). As a clock, the LCD is large and easily seen from across the room. It features simple dimming controls, a straightforward alarm set and snooze button.
With a compact and sleek design featuring a waterfall display trimmed with a chrome edge, the Kube Essentials won't clutter the bedside table and will look fabulous with any guest room
decor. Kube Essentials is the quintessential hotel in-room amenity for today's hotel guests.
Features of the Kube Essentials include:
2 x Built-in Replaceable Charging Cables (Apple LTG & Micro USB)
USB-C Capable (3 amp output)
USB Ports (up to 2.1 amp)
AC Power Socket for Laptops
Ambient Light Sensor with manual control
Intuitive Single Day Alarm
Security tethering option
Wireless Charging Base Accessory Upgrade Option
Interior Images is proud to be the exclusive distributor of Kube Systems' innovative in-room solutions for Australia and New Zealand.
Kube Systems – Phone Charger. Alarm Clock. Music Player.
Contact us for a full list of products offered or download the pdf.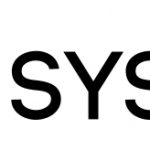 Brand
Kube Systems